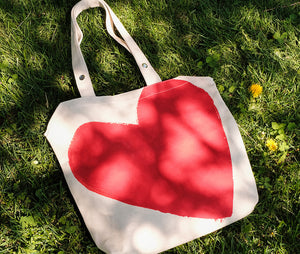 FV Cares
We at Frances Valentine are devoted to donating time and funds to the following important causes, and also to shedding light on their inspiring missions. We would like to thank our FV Community as many of our initiatives include their support to help make our advocacy endeavors come to fruition. We are commited to continuing our efforts of philanthropy towards these organizations and plan to add more in the future.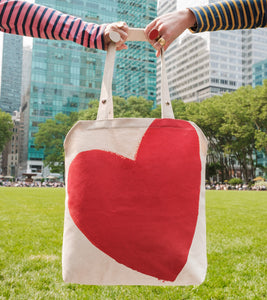 The LGBT Center
of New York
The Center fosters a welcoming environment where everyone is celebrated for who they are. Offering the LGBTQ communities of NYC advocacy, health and wellness programs; arts, entertainment and cultural events; recovery, parenthood and family support services.
During Pride month and beyond, FV stands with the LGBTQIA+ community in celebrating and protecting the right to love freely and to be who you are. During Pride Month we will be donating 100% of our Heart Tote proceeds to The Center.
Healthcare Heroes
We started our Healthcare Heroes initiative during the Spring of 2020 to honor and thank those working on the front lines of the pandemic. For every tote we sold, we donated another to a healthcare worker at a hospital that had been severely impacted.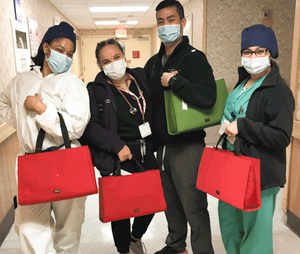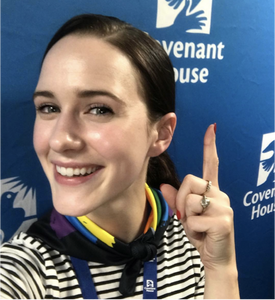 Covenant House
Covenant House provides housing and support services to youth facing homelessness. FV friend Rachel Brosnahan is a big advocate for Covenant House so together we decided to show our support by hosting a shopping event at our NY store, where we donated a portion of the proceeds from that day to Covenant House.
Hope For Depression
An important focus of HDRF's mission is to educate the public, correct misinformation, and reduce the stigma that still surrounds illnesses of the mind/brain. Our friends in Palm Beach introduced us to this incredible organization and we were thrilled to host a 2 day event at our Palm Beach store where we donated a percentage of our proceeds to this wonderful charity.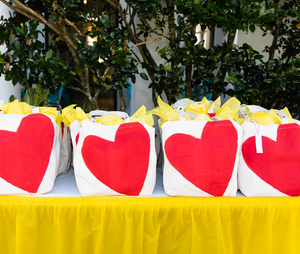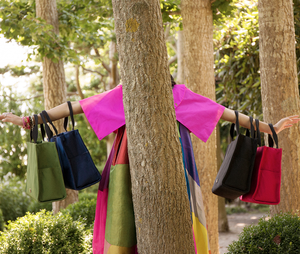 Boys & Girls Club
Boys and Girls Club of America provides voluntary after school programs for young people. Collectively, this organization has provided a safe haven for more than 4 million youth. When we launched our signature Kate Bag and decided to tie the proceeds to a charity, we knew the Boys and Girls Club would be a wonderful recipient.  We sold over 3000 Kate Bags in which a portion of the proceeds went to BCGA.
Center For Family Service of Palm Beach
Strengthening individuals and families through behavioral health services and education. Our friends in Palm Beach host the famous "Ole Bags Luncheon" each year where 100% of the proceeds of the luncheon benefit the clients of the Center Family Services in Palm Beach County.  Frances Valentine helped sponsor the luncheon and donated close to 550 bags for the attendees.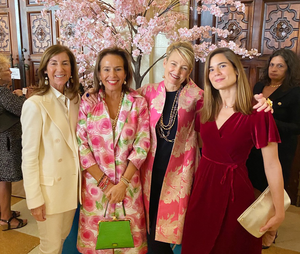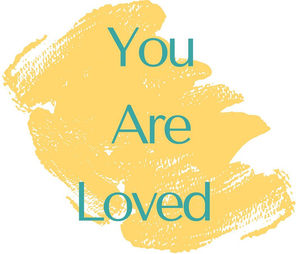 Radical Hope
Radical Hope provides an inclusive environment for teens and young adults to build resiliency and mental wellness for suicide prevention. In light of the pandemic and how the mental health of our youth has been so affected, we are happy to support this incredible organization through a charitable donation and donated product.
Bottomless Closet
The Bottomless Closet helps empower women in need in New York City enter the workforce and achieve success. Through one-on-one attention, they provide tools and resources to help women get back on their feet. At the end of the year, when we would have normally had a sample sale, we donated over 250 handbags and 50 pairs of shoes to the Bottomless Closet instead. We are happy to help provide women in need with items they can wear to help them feel confident in on job interviews.